Welcome on KristofCoussement.com!
Kristof Coussement, PhD, HDR, is Professor of Business Analytics at the triple-crown accredited IÉSEG School of Management (France).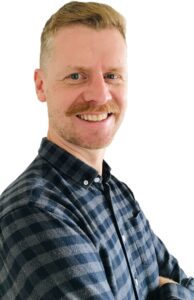 Professor Coussement develops and teaches several business analytics and data science courses amongst "Business Analytics", "Fundamentals of Data Science", "Data Science for Managers" and "Analytical Customer Relationship Management" in specialized masters, doctoral programs and executive education programs. He co-developed an online methodological course "Text Analytics" on BlueCourses that is an online data science learning platform whose profits are used to clean up our precious oceans from plastic. He chairs a post-graduate MSc in Big Data Analytics for Business that is specifically designed to deliver business-value creating data scientists to the global job market.
In his research, Professor Coussement primarily aims to advance the business analytics field by developing innovative, value creating decision support frameworks. He is acclaimed for his work on incorporating textual data sources into conventional – mainly predictive modeling – settings using text analytics and deep learning methodologies and his contributions to the field of interpretable data science. His work has been published in international peer-reviewed journals like Research Policy, International Journal of Forecasting, Data Mining and Knowledge Discovery, Decision Support Systems, Information & Management,  International Journal of Information Management, Information Systems Journal, European Journal of Operational Research, Annals of Operations Research, International Journal of Production Research, Sensors, Computers in Human Behavior, Technological Forecasting & Social Change, Journal of Product Innovation Management, Journal of World Business, Journal of Business Research, Journal of Advertising Research, Industrial Marketing Management, Journal of Marketing Management, European Journal of Marketing, Computational Statistics & Data Analysis, Expert Systems with Applications, Knowledge-based Systems, and several other journals. He founded and chairs the IÉSEG School of Management Center for Marketing Analytics (ICMA) that is a research center focusing on developing innovation trajectories in data science with companies. He has been chair holder of several research projects for large European companies, including La Redoute (2014-2017), InSites Consulting (2014-2017), Leroy Merlin (2016-2019), and Crédit Agricole (2016-2019), and is currently leading the IÉSEG School of Management (2017-2023), Enfocus (2020-2023), Oney Bank (2020-2023) and Crédit Agricole (2020-2023) research chair. He serves as Senior Editor on the editorial board of Decision Support Systems since 2019 and Annals of Operations Research since 2023. Furthermore, he is a Co-Editor of the Special Section on Data Science at the Annals of Operations Research journal since 2023.
Professor Coussement has been visiting various research institutions as a Visiting Fellow, including the Joint Vienna Institute – Austrian National Bank (2023), University of Western Australia (Australia) (2013, 2014, 2019, 2020, 2023), HEC Liège (Belgium) (2022, 2023), TIAS School for Business & Society (Netherlands) (2018, 2019, 2020, 2021, 2022), HSE University (Russia) (2019, 2020, 2021), Vlerick Business School (Belgium) (2014, 2015), Geneva School of Economics and Management (Switzerland) (2013, 2014, 2015), and EM Lyon (France) (2011).
Professor Coussement regularly delivers tailor-made executive education workshops and advises companies on how to innovate and create business value through data science. He has solved various data science puzzles by crunching datasets originating the banking & insurance (Crédit Agricole, AXA, ING, Crelan, Oney), retailing & e-tailing (La Redoute, Manutan, Metro, Leroy Merlin, Amazon), entertainment & publishing (Bwin.com, Canal+, Corelio, Enfocus), social media (Twitter, CSRwire, Reviewcentre.com), IoT (Mealhero), human resources (Adecco), consulting (InSites Consulting, Direct Social Communication) and telecommunication (Orange, Telenet) industry.